Movements in Monochrome | 27 – 30 July 2020
The final auction of Maak's Spring and Summer season Movements in Monochrome will bring together a striking selection of works that explores the extreme diversity of studio ceramics, whilst united through shared tones of black and white.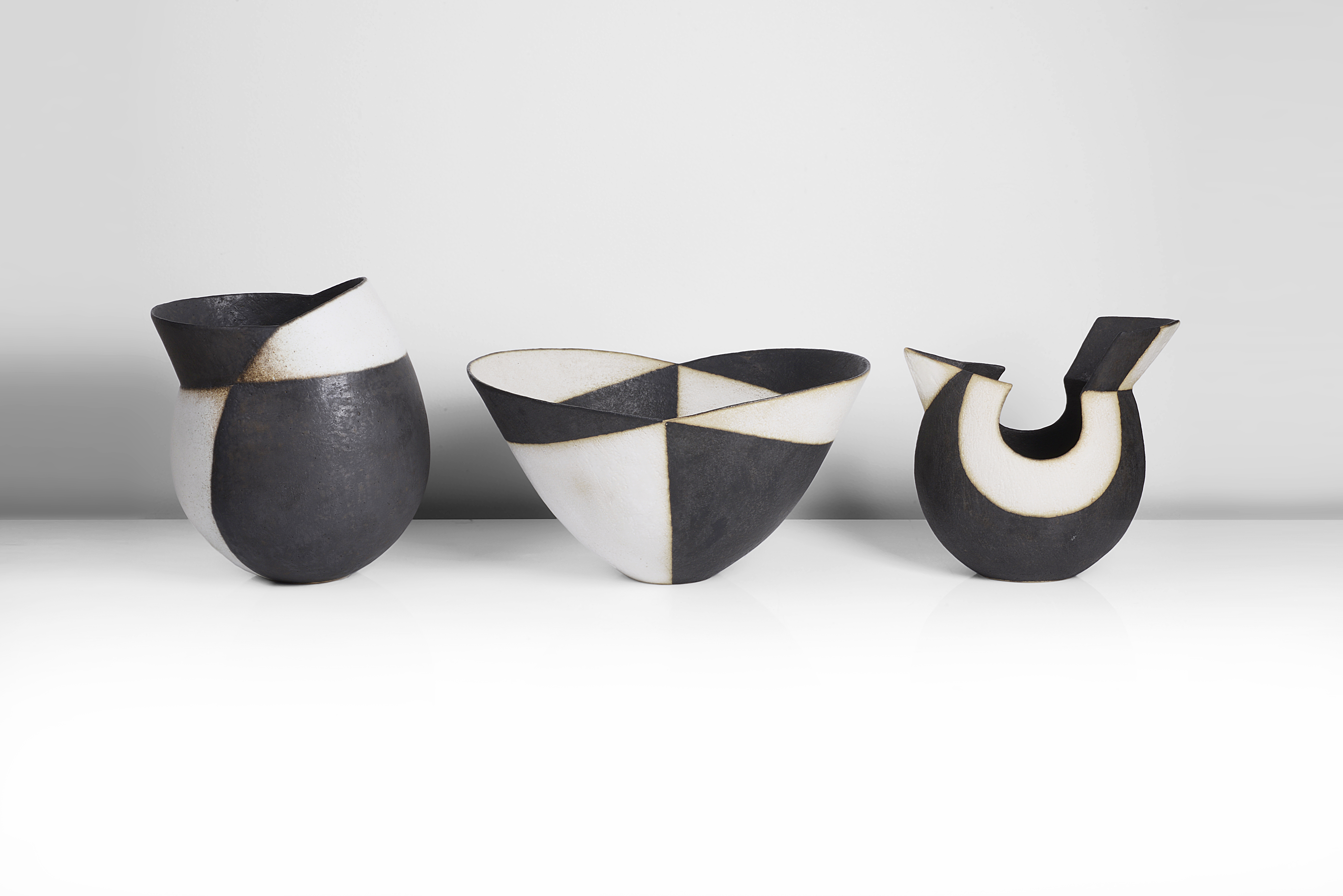 John Ward | L to R lot 60, 59, 61
Monochromatic works have been carefully selected to offer dialogues between vessel forms that at first appear simplistic to the eye yet have enabled modern and contemporary artists to explore and experiment with complex sculptural forms. Additionally, the adoption of black and white glazes by ceramicists can at once evoke urban landscapes as well as natural elements.

John Ward, Lot 58 & Akiko Hirai, Lot 103
Masters whose work illustrates the ability of monochromatic finishes to create dramatic and energetic vessels include Lucie Rie, Gordon Baldwin, John Ward, Ursula Morley Price and Edmund de Waal.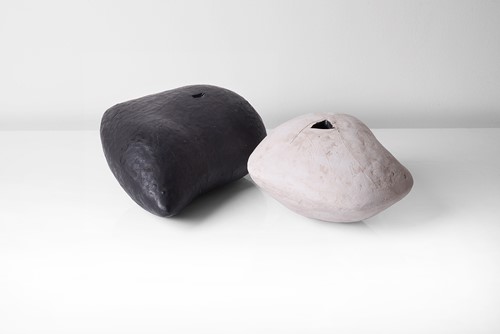 Gordon Baldwin | Lot 40 & 41 
Movements in Monochrome | Click here to view all lots 
Bidding opens 27 July 2020
Bidding takes place online at www.maaklondon.com over the course of the four days with bidding concluding from 1pm BST on Thursday 30 July 2020.
Viewing by Appointment
Whilst sadly we will not be in the ROA Gallery for viewing, we are pleased to be able to offer viewing by appointment from our offices in Berkshire. Please contact us to make an appointment.
Maak Contemporary Ceramics
5 Spring Meadows Business Centre
Highfield Lane
Crazies Hill
RG10 8PZ
27 July - 09.00 - 17.00
28 July - 09.00 - 17.00
29 July - 09.00 - 17.00
If you are unable to view in person, please contact us to discuss any of the lots in more detail or to request additional images and condition reports.
Enquiries
Marijke Varrall-Jones | Frances Robinson
T + 44 (0) 1628 290 050
M + 44 (0) 7903 049 444
E info@maaklondon.com