Material Matters with Grant Gibson
Alison Britton on clay | 17.02.2022
Material Matters features in-depth interviews with a variety of designers, makers and artists about their relationship with a particular material or technique. Hosted by writer and critic Grant Gibson.
In the February series Grant speaks with potter, Alison Britton.
"Alison Britton is a ceramicist, writer and educator, who emerged as part of a revolutionary group of artists from the Royal College of Art in the 1970s, which was determined to provided an alternative to the then-dominate school of pottery, led by Bernard Leach.
Instead, their work was angular, abstract, urban, a little bit feisty and, hey, Post-Modern, provoking one critic to write in Crafts magazine that these were pieces which rejoiced 'in a hideousness that does not even have the excuse of eloquence'.
Her pots, which famously test the outer limits of function, have evolved over the years and are generally slab built with abstract surface finishes and an architectural quality. Meanwhile, her prose has long been a vital part of her practice and a collection of her writing, entitled Seeing Things, was published in 2013.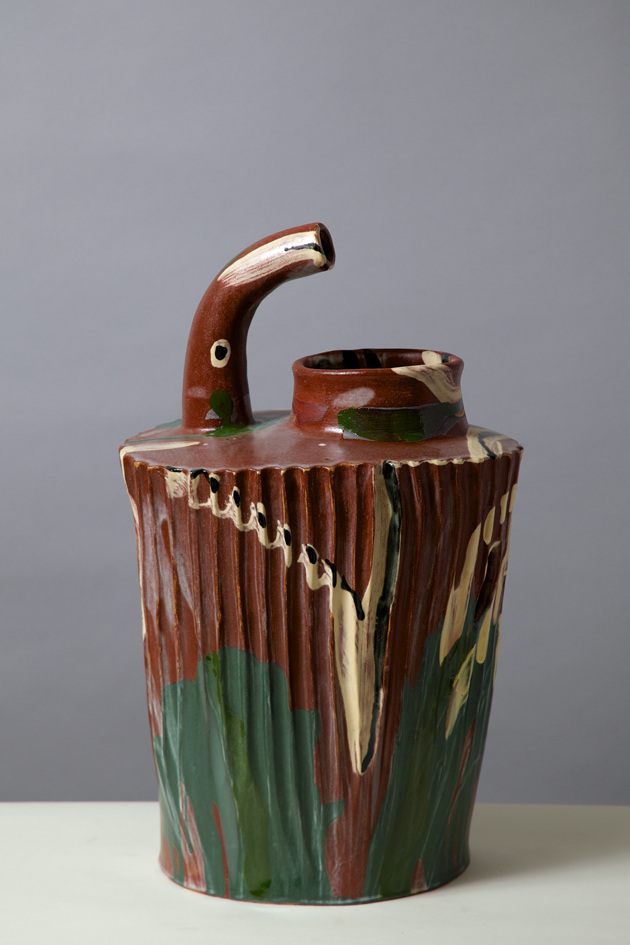 In 2016, she had a major retrospect of her work at the V&A in London, while she received an OBE for her services to art in 1990.
During this episode we talk about: picking up clay at nine years old; growing up with her teacher parents and becoming part of her father's research; why she became fascinated by the material; the importance of language; studying under Hans Coper at the Royal College of Art; her happy revolution in the 1970s; the importance of 'containment' in her practice; and her changing attitude to the work of Bernard Leach.
Huge thanks must go to the brilliant specialist auction house and art consultancy dedicated to studio ceramics, Maak Contemporary Ceramics, for sponsoring this episode. www.maaklondon.com"
Grant Gibson
Support the show (https://www.patreon.com/materialmatters/fan_landing=true)
Head to Spotify or Apple to listen to this episode and more
Read more at 'Grant on Design' 
Follow Grant on Insta @grant_on_design