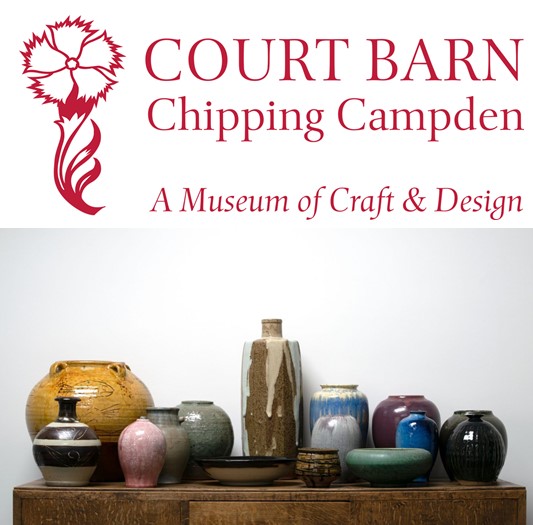 Collecting Contemporary Ceramics: Discussion & Valuation
Thursday 15 July at 2pm
Join Marijke Varrall-Jones, founder and Director of Maak, for a discussion on Collecting
Contemporary Ceramics followed at 3pm by a free no obligation valuation session.
This event will take place in the Church Rooms, Calf Lane, Chipping Campden, GL55 6JG.
A three minute walk from the museum. Pre booking required – please contact the museum.
Discussion: £5, Valuation session at from 3pm: Free
Church Street
Chipping Campden
GL55 6JE
PHONE: +44 (0)1386 841951
EMAIL: admin@courtbarn.org.uk