Dartington Hall Trust includes a selected group of just over twenty works in the forthcoming November 2023 Contemporary Ceramics Auction at Maak. 
Dartington Hall Trust
In 1925, the Dartington Estate was purchased by wealthy philanthropists Dorothy and Leonard Elmhirst with the intention of establishing it as a centre for progressive education and rural reconstruction.
Inspired by many innovative thinkers of the time, the Elmhirsts' ambition for Dartington was to demonstrate 'life in its completeness' and become a pioneering example of holistic, integrated living – exploring interlinked projects in education, the arts, agriculture and social organisation - that became known as the 'Dartington Experiment'.
The primary inspiration for Dartington came from Leonard's prior work in India with poet and reformer Rabindranath Tagore, who he had helped to establish the Institute for Rural Reconstruction in Bengal in the 1902s. The institute, known as Sriniketan, was intended to revive village life, joining social and economic regeneration with creative
self-expression and spiritual growth.
As one of the wealthiest women in America in the early 20th century, Dorothy's wealth allowed the Elmhirsts to take on the extensive restoration of the Dartington Estate.
Within a short space of time they drew internationally renowned dancers, musicians, painters, sculptors, potters, architects, writers and philosophers – invited by the Elmhirsts and those around them - creating an exceptional centre for creative activity. The experiment was formalised in 1932 with the creation of The Dartington Hall Trust, which oversaw Dorothy and Leonard's charitable work.
Below: Lot 96 Lucie Rie (Austrian/British, 1902-1995), Cylindrical Fluted Bowl, circa 1956, Est. £3,000-4,000 & Lot 97 Lucie Rie (Austrian/British, 1902-1995), Large Fluted Deep Bowl, circa 1956, Est. £5,000-7,000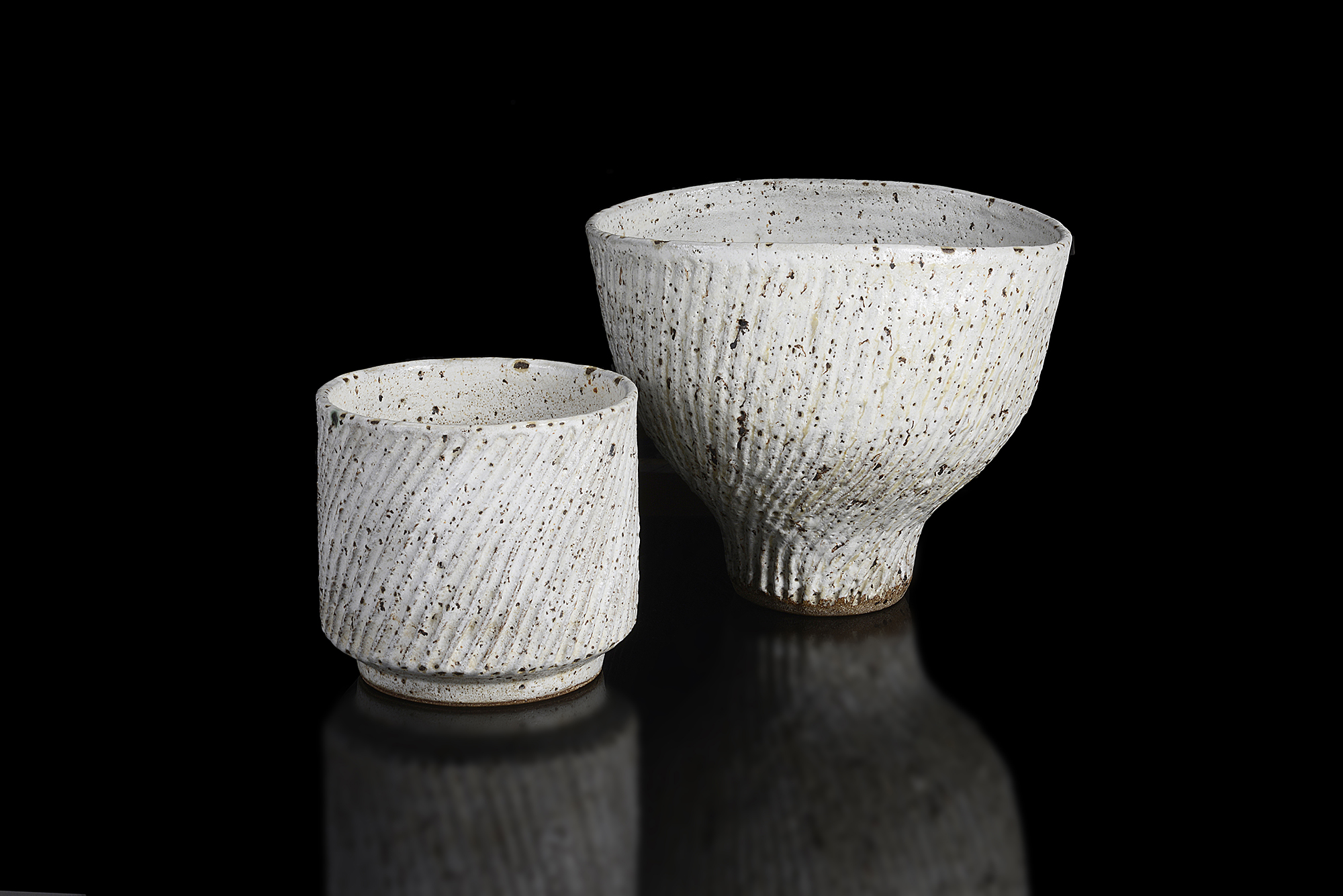 Studio Pottery and Dartington
The craft tradition at Dartington Hall was an important aspect from the outset, founded on the Elmhirsts' belief that "the arts and craft [were] the foundations of human flourishing".
In 1925, in the earliest days of the Dartington project, Leonard and Dorothy invited Bernard Leach to visit them at Dartington Hall. Leach initially resisted their request for him to establish a pottery at Dartington Hall. As he recalled for Dartington Hall News in 1967:
"Leonard and Dorothy wanted me to uproot from St Ives and settle at Dartington, but I already knew how long it took for a potter's workshop to put down roots and establish itself – also, candidly, I did not want to be advised through Central Office what pots to make for the public."
Instead, on the recommendation of Leach, the Elmhirst's invited Jane (Sylvia) Fox- Strangways to establish a pottery at Dartington Hall. Here she made pots and tiles, as well as teaching pottery, painting and drawing. Retiring from the pottery in 1929, she remained influential in the development of the arts at Dartington.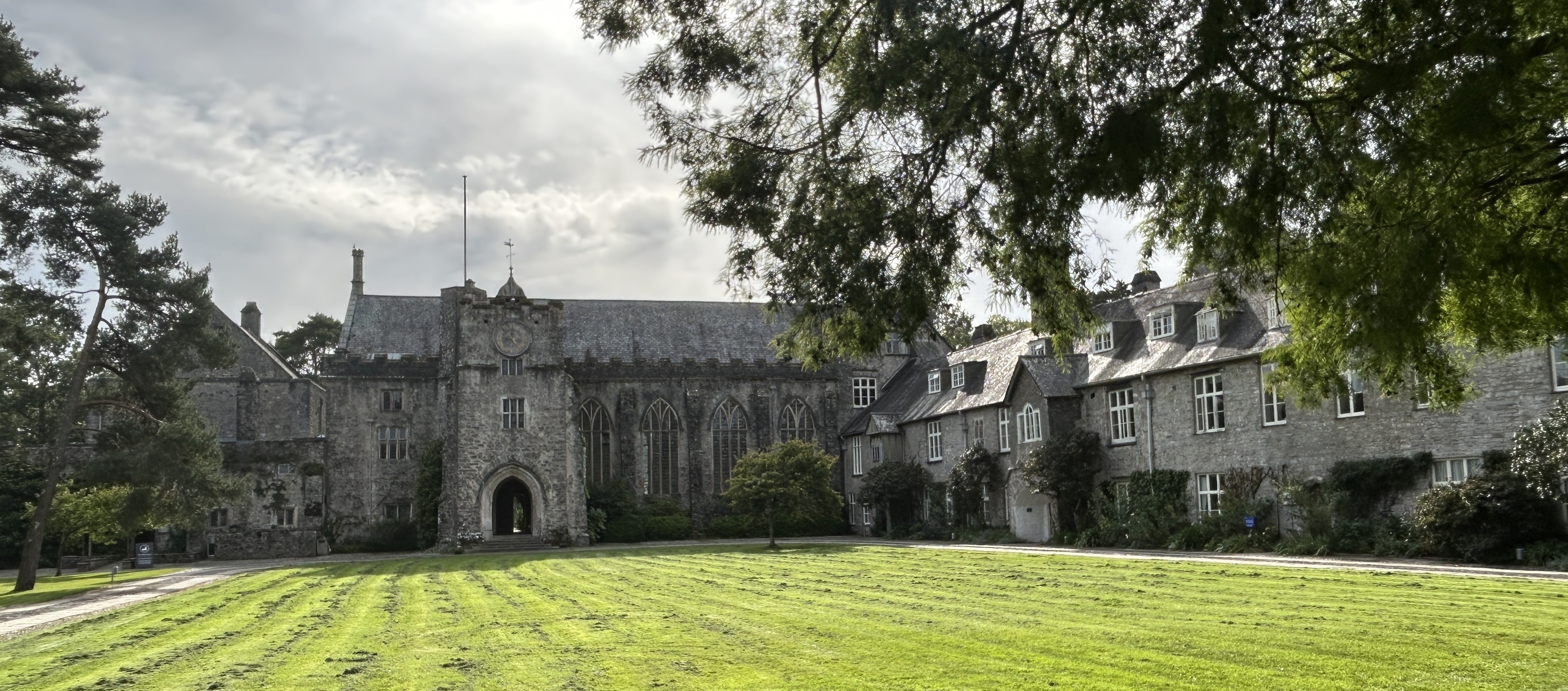 In 1929 Hamada Shoji and Soetsu Yanagi visited Dartington. In an earlier letter Yanagi had again recommended Leach to the Elmhirsts, stating that he "would be able to do better work at Dartington than where he is now."
Eventually, in 1932, Leach accepted the Elmhirsts' invitation and joined the Dartington Hall School staff. The following year he was joined by his son David, and together they set up a pottery under Dartington Hall Limited at Shinner's Bridge. Here David built a full pottery department and taught evening classes, whilst Bernard continued to maintain the pottery at St Ives.
Whilst at Dartington, Leach met the American artist Mark Tobey, who introduced him to the Bahai faith, and in 1934 the two artists travelled to Japan together, funded by the Elmhirsts. David also received financial support from Dartington to attend a ceramic technical course at Stoke on Trent, learning industrial techniques to make the pottery more technically efficient.
The support, both financially and in friendship, was invaluable to Leach in the experimental and financially difficult early years of the Leach Pottery. In return Leach advised Leonard on the purchase of ancient pots, both Chinese and Korean, many of which remain in The Dartington Hall Trust Collection today.
In 1940, Leach returned to St Ives, the same year that he published 'A Potter's Book', most of which had been written at Dartington and which was highly influential in expanding his international reputation for generations to come.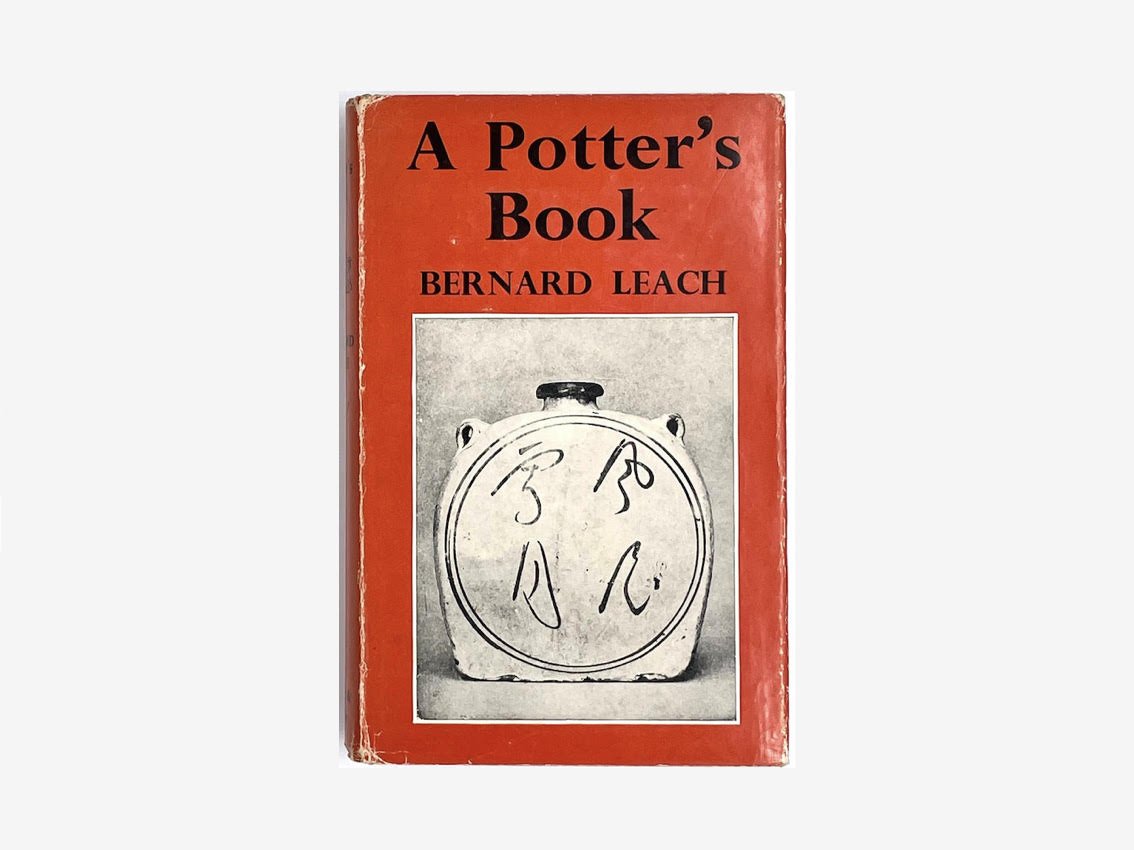 Leach began working on plans to move the Leach Pottery to Dartington but these were interrupted and eventually abandoned as a result of the second World War.
Eventually, in 1947, after an initial meeting with Leach, the potter Marianne De Trey and her husband, the potter and surrealist painter Sam (TS) Haile took over the pottery at Dartington, making their home in the nearby wooden cabin which Leach had built in 1938 with the help of an estate carpenter. Even after the tragic death of Sam in a car accident in 1948, and later in 1956 when a fire destroyed the pottery, Marianne worked tirelessly to ensure the business survived and thrived for over 60 years.

In July 1952, a seminal event took place at Dartington Hall - the International Conference of Craftsmen in Pottery & Textiles, of which Leach was one of the directors and main instigators. Numerous potters, who today remain leading names in British studio pottery, attended, including Bernard and David Leach, Hamada Shoji - who did
a live demonstration of throwing - Soetsu Yanagi - who was a key speaker at the event- Michael Cardew, Marianne de Trey, Lucie Rie, Hans Coper and Warren Mackenzie. An exhibition of pottery and textiles accompanied the conference and later went on a
national tour.

In 1967 Leach had said, 'With hindsight, the years at Dartington were of thought and exchange of thought and friendships, a time of enrichment and expansion for which I am deeply grateful. […] For me personally, the years there provided a pause in my life, between East and West, during which I had the opportunity to assess its basic values, Dartington was a brave effort, worth all the cost.'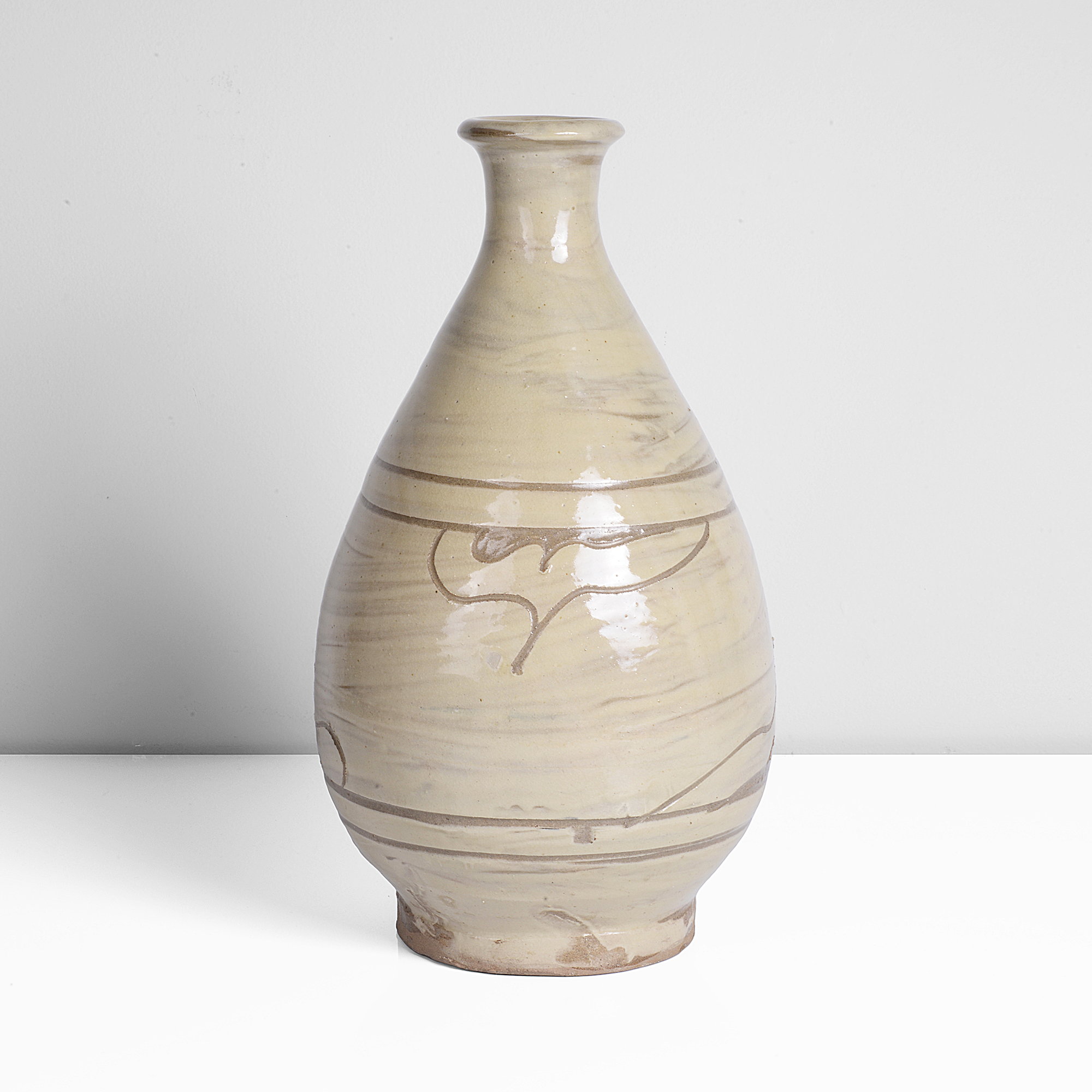 Above: Lot 19 Hamada Shoji (Japanese, 1894-1978), Bottle Vas, circa 1931, Est. £2,000-3,000
Below: Lot 12 Bernard Leach (British, 1887-1979), Slipware Dish, circa 1930, Est. £1,200-1,800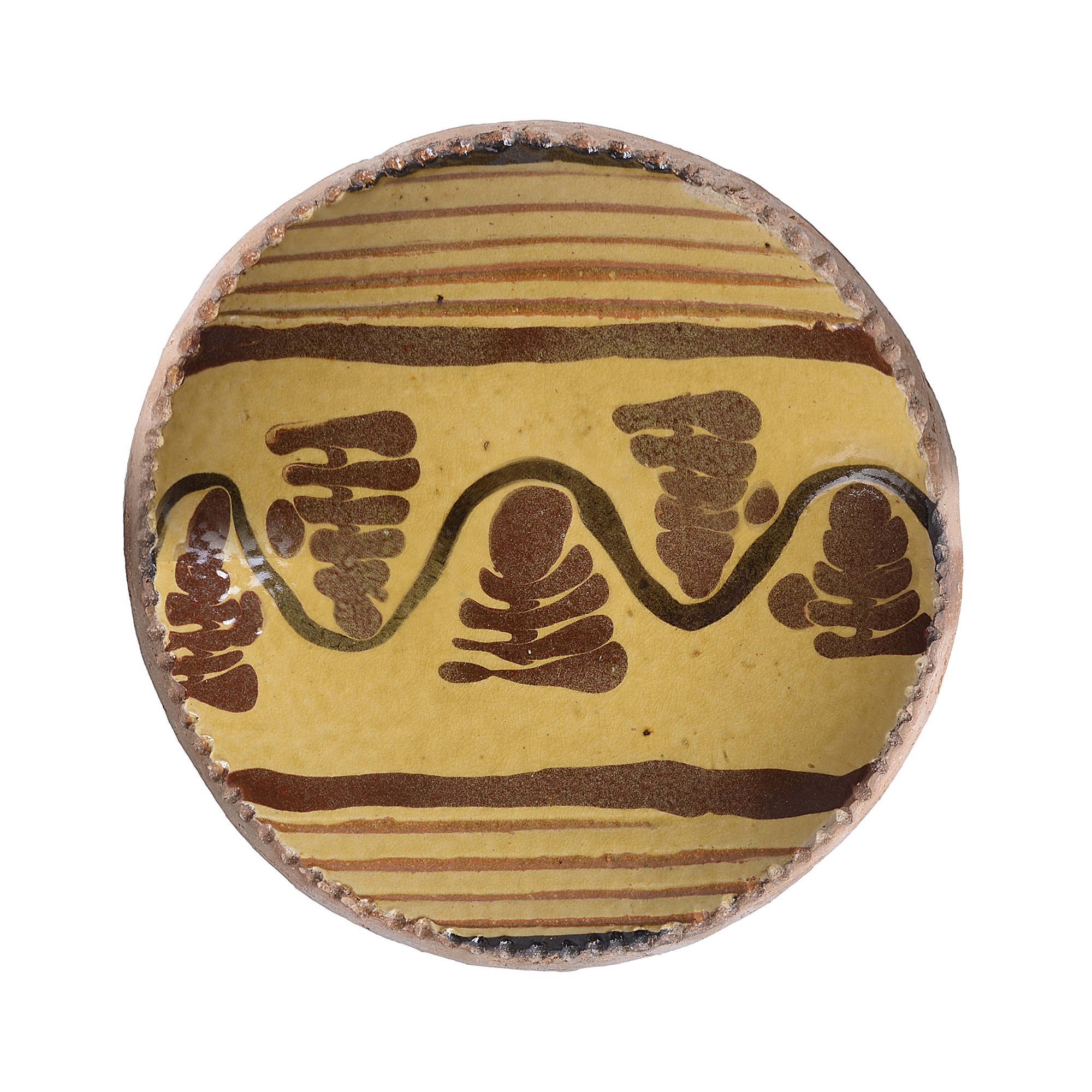 Even after the deaths of Dorothy and Leonard, in 1969 and 1974 respectively, the importance of pottery at Dartington continued. Throughout their lives, Dorothy & Leonard Elmhirst bought, collected, sold, gave away and always evolved their art collection, the bulk of which they gifted to the care and curation of the Dartington Hall Trust in the 1960's and 70's.
The Dartington Trust is currently undergoing a major review of its activities to ensure its future sustainability and fiscal health.
The board of trustees at Dartington have taken the decision to sell a small number of artworks from the private collection. The artists include Rabindranath Tagore, Mukul Dey, Winifred Nicholson, Christopher Wood, Frances Hodgkins, Bernard & David Leach, Shoji Hamada and Lucie Rie.
This has been a considered action with due care paid to the desire to keep fine examples of works by key 20th century artists associated with Dartington in the collection. As such works by all of these artists remain in the collection of the Dartington Hall Trust, retaining its connection to the very core of the studio pottery tradition whilst allowing it to continue the wide encompassing creative and social ambitions of its founders.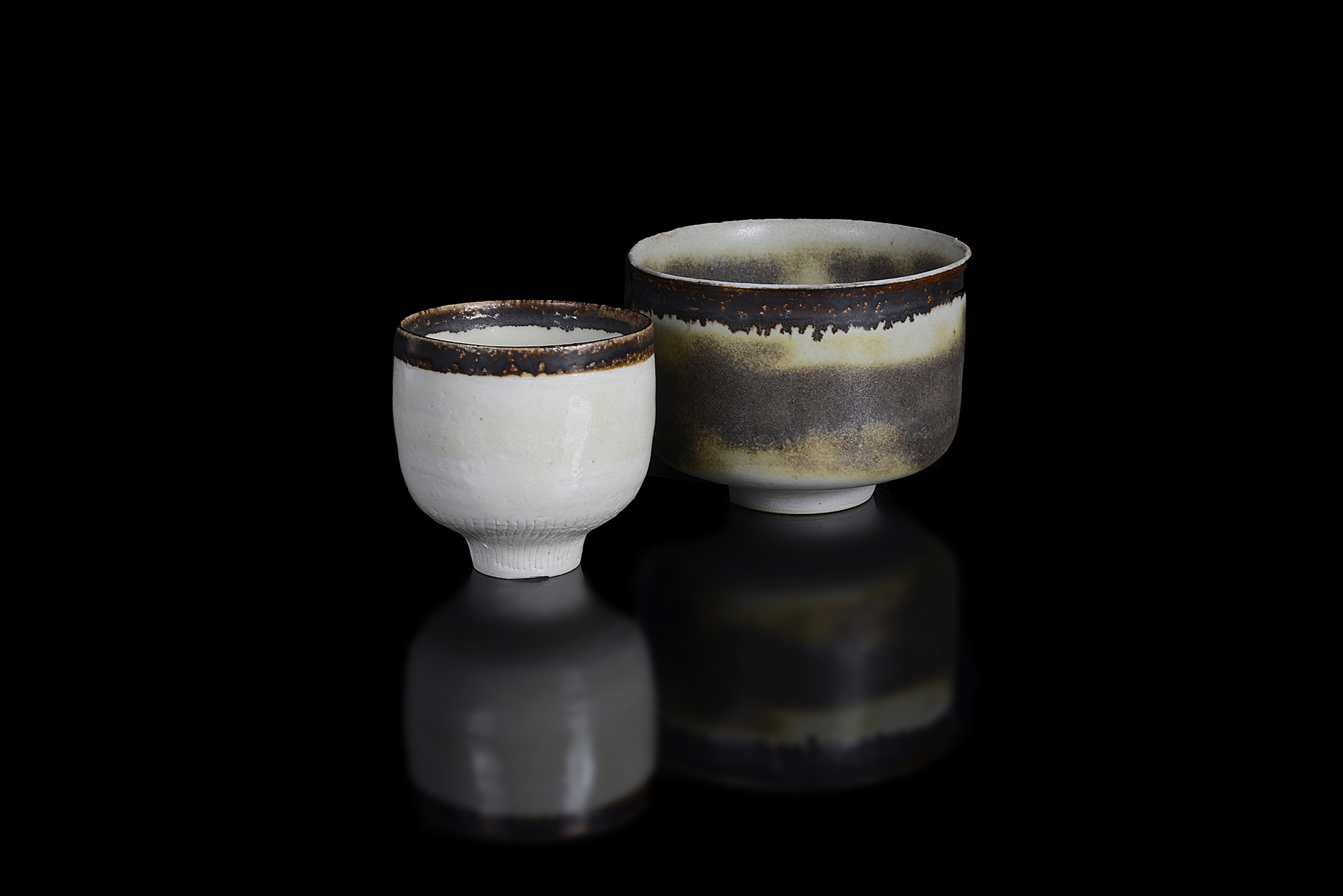 To view the lots from the Dartington Hall Trust Collection that are included in the forthcoming auction please click here
Contemporary Ceramics | 13 - 16 November 2023 
---