Maak's debut Contemporary Craft auction of the private collection of the late Victoria, Lady de Rothschild, achieves record-breaking global sales
Maak, the auction house specialising in contemporary ceramics and collectible craft is pleased to report strong international sales in its debut auction dedicated to contemporary craft held this September 2023.
Record-breaking sales from a thriving and engaged global collector base illustrates there is a robust international demand for collectable craft with a largely unrepresented secondary market.
The total sales figure of all 96 pieces combined of the private collection formerly belonging to the late Victoria, Lady de Rothschild was £152,610.
The collection was exhibited at Ascott House in Buckinghamshire, the former home of Lady de Rothschild, for potential bidders to view the pieces prior to bidding. Spanning forty-five makers from ten countries the collection showcased the depth and breadth of contemporary studio craft, mostly dating from the past two decades.
Japanese pieces attracted particularly high prices including Ritsue Mishima's large glass sculpture commanding £2k over the estimated price at £13,475.
Glass artist Mishima (b.1962) is known for her work with Murano masters to create clear glass handblown sculptures, staying in the furnace room throughout the making process, to achieve a true collaborative fire-born process.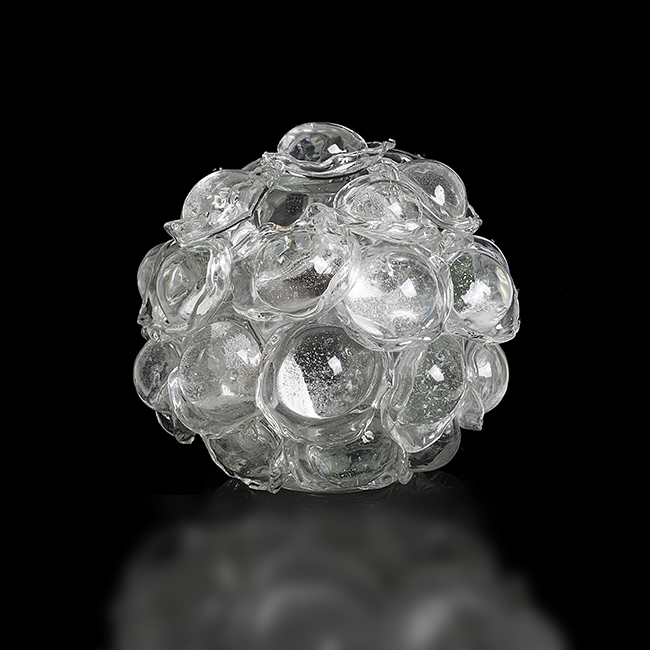 'Medusa', by Ritsue Mishima 2018 sold for £13,475, inclusive of buyer's premium
French woodturner, Marc Ricourt, who originally trained as a carpenter, works with timbers local to his Dijon area. His turned simple vessel shapes are then carved to create richly textured forms which invite handling and close engagement with the material.
Ricourt's Walnut Ferrous Oxide, 2007, sold for more than double its estimate, at £5,145. Hand-carved from walnut, the tall, fluted vessel was acquired by Lady Victoria from Sarah Myerscough Gallery.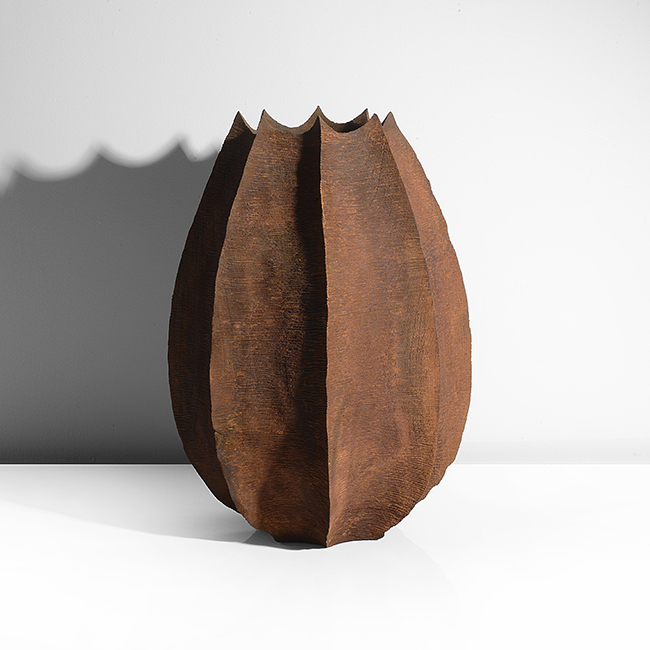 Walnut Vessel with Ferrous Oxide, by Marc Ricourt 2007 sold for £5,145 inclusive of buyer's premium
Not surprisingly ceramics also performed well having been the dedicated focus for Maak until this sale. For 12 years Maak specialised exclusively in the secondary market of studio ceramics - this de Rothschild collection was the first that also incorporated craft pieces more generally, featuring materials such as porcelain, silver, wood, and lacquer.
Big British names like Lucie Rie and Rupert Spira commanded top prices (Poem Bowl by Spira sold for over twice its estimate).
Many of the artists had not been offered at auction before and also achieved strong bidding including David Huycke – silversmith, Claire Ransom – silversmith, David Poston – Jeweller/Metalworker and Friedemann Buehler – Woodworker.
'We are delighted at the strength of bidding in our inaugural Contemporary Craft auction", said Maak founder, Marijke Varrall-Jones.  "Having the opportunity to launch Maak's expansion of our very focused area of speciality with such an extraordinary collection has been a real gift, whilst the extended exhibition at Ascott House has allowed us to build so many new relationships with a highly knowledgeable international collectors audience over the last six months."
"What is very apparent from our many conversations, is the recognition that there is a real need and desire for a secondary market for contemporary craft, which is very much in its infancy at present and so needs careful and considered nurturing to allow it to flourish. Many of the artists represented in this collection had not been offered at auction before and so to have seen such strong bidding resulting in over 80% of the collection being sold is hugely encouraging."