Maak invites you to join us for a special evening to mark the publication of Ashley Thorpe's second monograph on ceramics: 'Contemporary British Studio Pottery: Forms of Expression'
Panel Discussion with Ashley Thorpe, Alison Britton, Stephen Knott & Isabella Smith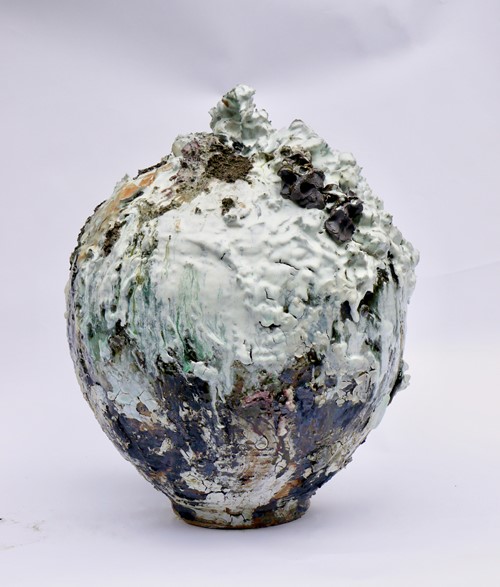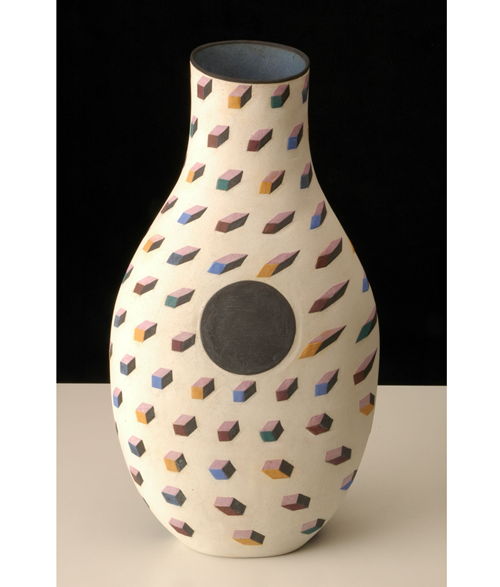 The Democracy of the Arts? Ceramic criticism: past, present, and future.
To mark the publication of Ashley Thorpe's second monograph on ceramics, Contemporary British Studio Pottery: Forms of Expression, Maak is pleased to host a special launch event investigating the importance of criticism to ceramic art.
From William Morris' essay "The Lesser Arts of Life" (1883), through Dora Billington's The Art of the Potter (1937) and Bernard Leach's A Potter's Book (1940), to recent and exhaustive volumes such as Tanya Harrod's The Crafts in Britain in the Twentieth Century (1999) and Studio Pottery (2023) by Alun Graves, criticism has accompanied the development of studio ceramics at every turn. How has this criticism affected the field? What role might it play in the future?
Please join us to hear the thoughts of four established writers who occupy distinct but related positions in the field: Alison Britton (potter and writer), Stephen Knott (museum director and writer), Isabella Smith (editor and writer), and Ashley Thorpe (collector and writer). Together, they will discuss how criticism has shaped, and continues to shape, ceramics.
---
Tuesday 14 November 2023 
40 Earlham St, London, WC2H 9LH
Drinks Reception from 6pm & Panel Discussion 6.30-7.30pm
This is a ticketed event with limited availability so book now.
Tickets are £10 and can be booked here
---
About the panel:
Alison Britton is a potter who also writes about art and craft; making pots is her main pursuit, though she also taught for many decades, including 34 years at the Royal College of Art in Ceramics and Glass. Content and Form was the title of her retrospective exhibition at the V&A Museum in 2016, showing 65 pots made over 40 years. A selection of her reviews and essays from exhibition leaflets, magazines and catalogues, Seeing Things, was re-published in a second edition covering four decades, by Occasional Papers, Antwerp, in 2022.
Stephen Knott is Director of the Crafts Study Centre (CSC), a specialist university museum based on UCA's Farnham campus that holds acclaimed collections of modern and contemporary crafts. Stephen is a writer, researcher, and educator, specialising in modern and contemporary craft history and theory and is the author of Amateur Craft: History and Theory (Bloomsbury, 2015) and articles for Design and Culture, West 86th, Performance Research, and Crafts. He is also one of the editors of The Journal of Modern Craft.
Isabella Smith is Senior Editor at Apollo magazine and the author of Lucie Rie (Eiderdown Books, 2023). A former deputy editor of the Crafts Council-published magazine Crafts, she has written about artists and craftspeople for publications including Frieze, The Guardian, and World of Interiors.
Ashley Thorpe is a Reader in Drama and Theatre at Royal Holloway, University of London. A collector of ceramics, he has published the monographs Contemporary British Ceramics: Beneath the Surface (2021) and Contemporary British Studio Pottery: Forms of Expression (2023) with The Crowood Press. In 2019, the prestigious international journal Ceramics: Art + Perception awarded him their inaugural writing prize for an essay on the work of Tessa Eastman. A conference about ceramic art, titled The Performing Object, will take place at Royal Holloway in April 2024.
---
---
Signed copies of Contemporary British Studio Pottery: Forms of Expression, as well as publications by the other panellists, will be available to purchase on the evening.
---
The Maak Contemporary Ceramics auction will be on display prior to the event at 40 Earlham St. Viewing times are available here.
---